As Rita continues her ponderous approach towards the city, about a quarter of the population (one million people) has left, with another quarter already on the move.
Roads are clogged everywhere. The highways near my house are virtually immobilized, and have been since last night. They're moving at about 4 mph.
The good news is that Rita has dropped some in severity but remains firmly in category 5.
Wonderful.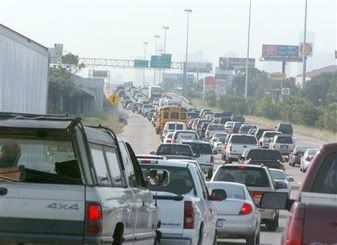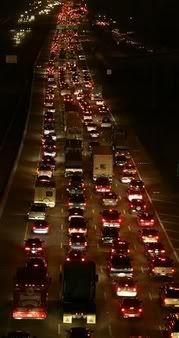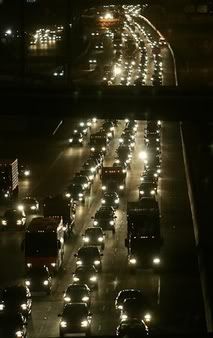 Wish me luck guys; I'm still in the city with nothing to do but, heh, weather this thing out.